John Paul is currently the interim General Manager for the Property Owners Association (POA) of Hot Springs Village, Arkansas. Hot Springs Village is not an incorporated city or town with taxation authority. Instead, there is an elected board of directors tasked with hiring a General Manager, a professional manager whose job is to follow the board's marching orders. Our guest today has been asked to step in twice as the interim GM for Hot Springs Village – and thankfully, he has accepted the job each time. Why did the board ask him? Because for 16 years he served as the Director of Golf for the Hot Springs Village POA. But before that, he was a Dallas-based sporting goods businessman and a college basketball referee. We welcome John Paul to HSV Inside Out.
Podcast: Play in new window | Download (Duration: 53:05 — 48.6MB)
Subscribe: Apple Podcasts | Google Podcasts | Spotify | Amazon Music | Android | iHeartRadio | RSS | More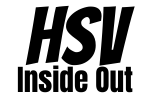 • Join Our Free Email Newsletter
• Subscribe To The Podcast Anyway You Want
• Subscribe To Our YouTube Channel (click that bell icon, too)
• Join Our Facebook Group
• Tell Your Friends About Our Show!