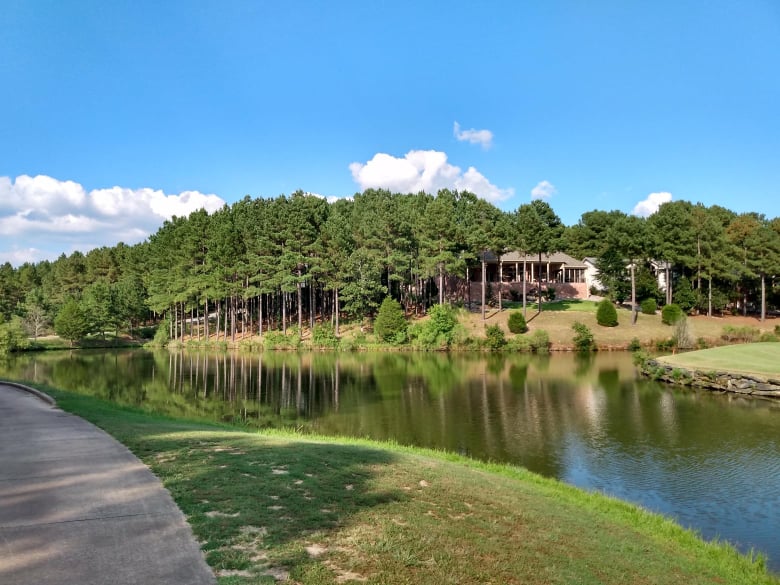 Like no place else. Many people live or vacation to places all over the world – places they love as much as we all love Hot Springs Village. Personal preferences, economics, geographical proximity, ease of travel, and a host of other factors enter into why people gravitate to the places they love.
Many people who live and visit Hot Springs Village talk about how the place makes them feel. For good reason.
Hot Springs Village is like no other place for many of us who love the place. We feel something peaceful and zen-like when we're here. The psychology of the place – the impact it has on our mental and emotional wellness – is fueled by nature's beauty and the grand design that created the place over 50 years ago, thanks to Cooper Land Development, the company that developed Hot Springs Village.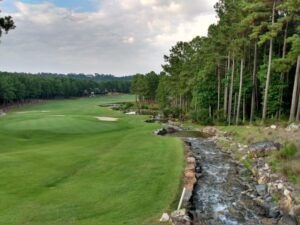 It's not just one specific thing, but it's the sum of many parts that make the place so special. It includes the fact that Hot Springs Village isn't incorporated. That it is a gated community and not just that, but it's the largest gated community in North America. HSV is special because there are so many neighborhoods or subdivisions with many enticing elements. From wooded areas to lake areas or golf course areas. From mountain views to piney woods to water. The Village includes country club lifestyles in Diamonte to more economical lifestyles scattered all throughout. Hot Springs Village includes water sports, golfing, tennis, hiking, and many social activities for almost every specialized interest a person might have.
Maybe at the heart of it all is the fact that Hot Springs Village is smack dab in the middle of the Ouachita Mountains.
Safe. Secure. Beautiful. Peaceful.
With plenty to do. But Hot Springs Village isn't Las Vegas. Or Vail, Colorado. Or Sante Fe, New Mexico. It is a unique spot on the planet with its own strengths and attractiveness for people who love what it has to offer. It's not a "go, go, go" sort of place, but it's very much a "stay, stay, stay" kind of place. A tough place to leave if you're visiting. A place to be grateful for if you live here. Or have a second home here.
Almost 15,000 people call Hot Springs Village "home." Each one with a unique story of how they got here, and why they stay. There are thousands more who visit as often as possible. They too have stories on why they love the place. Just jump on your favorite short-term rental website like Airbnb or Vrbo and come stay a few days. Talk to your hosts and you'll find people from all over have come here. You might stay with somebody who was a CEO before coming here. Or a corporate pilot. Or a stunt man. Lots of interesting people call Hot Springs Village home, adding to the uniqueness of the place.
The people matter. And not just because everybody arrived at this common destination, but because people from all walks of life and from all over the world found something quite similar when they first encountered the Village. A feeling. A sense. An excitement not born from an adrenaline rush as much as an exhale. A respite. A getaway. Unlike anything many of us had ever experienced. And within economic reach for so many – much more so than lots of popular destinations where only the rich and famous could even contemplate living.
That's about as concise as I know how to make the uniqueness that is Hot Springs Village.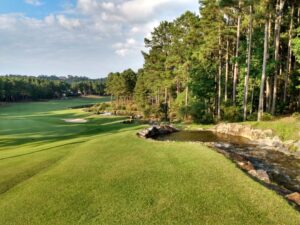 It's also why this podcast is unlike any other. There are other hyper-local podcasts dedicated to small communities or towns. Most focus on business profiles, or cultural arts and activities, or special neighborhood events or leaders in the area.
Hot Springs Village Inside Out isn't unique because we love the place. The other hyper-local podcasts love their communities, too.
We're different because first because the place is so different. When the star of the show is the place, Hot Springs Village, then the podcast can't help but be different. Like the place.
HSV Inside Out is also different because as co-hosts Dennis Simpson and I came from two different worlds, representative of the different folks who live and visit HSV. Dennis, the lifelong Arkansas guy who has lived in the area all his life, has extensive experience working in and living inside Hot Springs Village. I'm a guy born in Oklahoma who has lived in Texas and Louisiana most of my life, spending the last 30 plus years in the Dallas/Ft. Worth metro area. Dennis, the extrovert. Me, the introvert. We could not be more different and that makes our podcast work…and gives us a unique edge.
Hot Springs Village Inside Out is a unique podcast because we're willing to go wherever our curiosity takes us. We're not beholden to anybody except ourselves and you, our audience. We don't care about politics or being the town criers for any political cause. We're disinterested in being the voice of criticism against those with whom we may disagree. Rather, we're mostly taking aim at sharing insights, stories and experiences with Hot Springs Village serving as a home base for our adventures.
HSV Inside Out is also unique because our interests aren't restricted within the gates of the Village. Hot Springs Village is unique because of the surrounding areas. Whether you venture out a few minutes or a few days there are tremendous experiences, places and people within a pretty short distance of the Village, making it even more valuable.
We're working hard behind the scenes – and in front of the webcams and microphones – to improve things. "Never satisfied" is our mantra. We want every episode to be valuable and worth your time and attention. Some shows are going to resonate with you more than others, that's the nature of a podcast like ours. But we hope you'll find something interesting and worthwhile even in the episodes that don't quite strike your fancy.
Hot Springs Village isn't for everybody, but for those of us who love it – it's ideal.
Hot Springs Village Inside Out may not be for everybody, but for everybody who loves HSV – it's ideal.
We appreciate the warm welcome you've given us. As we celebrate our 2 month anniversary we couldn't be happier with our reception. Please tell your friends about our show and we promise we'll do our best to keep improving things as we move forward.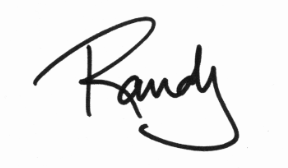 Podcast: Play in new window | Download (Duration: 9:44 — 8.9MB)
Subscribe: Apple Podcasts | Google Podcasts | Spotify | Amazon Music | Android | iHeartRadio | RSS | More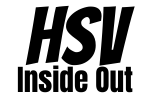 • Join Our Free Email Newsletter
• Subscribe To The Podcast Anyway You Want
• Subscribe To Our YouTube Channel (click that bell icon, too)
• Join Our Facebook Group
• Tell Your Friends About Our Show!