Ike and Sonya Eisenhauer moved to Hot Springs Village, Arkansas 23 years ago on a happy accident. Ike was offered a State Farm insurance agency here. Leaving Louisiana wasn't part of the master plan, but Ike promised Sonya he'd make her happy. So they came to the Village with their two little girls to see if they could be happy. Sonya never asked Ike to take her back home to Louisiana. Instead, she'll be the first to tell you that Hot Springs Village is home!
The Eisenhauers don't spell their last name the same way as those slightly more famous Eisenhowers, but as an ex-military guy who met Sonya while stationed in Ft. Polk, Louisiana, Ike is unabashedly patriotic. Some years ago when the Village was seeking sponsorship for the July 4th fireworks – not an inexpensive proposition – Ike agreed. It was the ideal event to support given how much these Eisenhauers love America, just like those other Eisenhowers.
Ike's willingness to say "yes" as often as possible has led the way for this family to make a positive difference in the community. They raised two daughters, who felt they were surrounded by multiple sets of grandparents, neighbors here inside the Village. Never mind that Sonya still can't bring herself to call the hogs for the University of Arkansas. She's an LSU gal who remains loyal to her roots, but she and Ike both reiterate that Hot Springs Village is home. So much so that family has followed them here.
Most recently, when they're not hard at work serving their clients of the insurance agency, they've been renovating a property in downtown Hot Springs dubbed "Maison 226" on Prospect Avenue. The project has taken 3 years to complete. Recently, this video tour was broadcast.
The property includes paintings in the lobby by Patrick Cunningham. Featured are jazz stars Louis Armstrong, Ella Fitzgerald, Duke Ellington, Count Basie, Billie Holiday, and Fats Waller. There are multiple suites available for short-term rental. Go here if you'd like to book any of these unique, New Orleans-influenced-styled spots. Sonya was the decorator and she's from southern Louisiana. Her maiden name is Richard (pronounced REE-SHARD). Nuff said. Geaux Tigers! 😉
Here are some pics of before and after.
Now they're going to undertake another project, the restoration of the historic Knickerbocker Hotel. Their plans are to restore it to its former glory by staying true to the original architecture and style. They're clearly unafraid of hard work.
Thanks to Ike and Sonya for being on our show, but perhaps a bigger thanks is in order for their 23 year (and counting) commitment to Hot Springs Village and Hot Springs.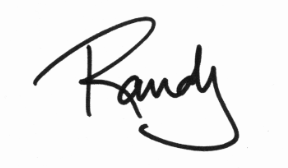 Podcast: Play in new window | Download (Duration: 47:35 — 43.6MB)
Subscribe: Apple Podcasts | Google Podcasts | Spotify | Amazon Music | Android | iHeartRadio | RSS | More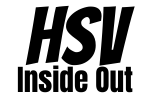 • Join Our Free Email Newsletter
• Subscribe To The Podcast Anyway You Want
• Subscribe To Our YouTube Channel (click that bell icon, too)
• Join Our Facebook Group
• Tell Your Friends About Our Show!