Erin Kelly is a 37-year-old single mom (to daughter Clare). Seven years ago, in 2014, Chicago winters and big city living gave way to the peace and tranquility of Hot Springs Village, Arkansas. Erin and Clare followed her parents and other family members to this Central Arkansas paradise. And you thought Hot Springs Village was a "retirement community." 😉
Erin is likely who you'll speak with at Village Chiropractic when you book an appointment. She's the admin guru at the practice.
Podcast: Play in new window | Download (Duration: 32:19 — 29.6MB)
Subscribe: Apple Podcasts | Google Podcasts | Spotify | Amazon Music | Android | iHeartRadio | RSS | More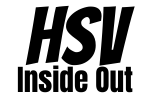 • Join Our Free Email Newsletter
• Subscribe To The Podcast Anyway You Want
• Subscribe To Our YouTube Channel (click that bell icon, too)
• Join Our Facebook Group
• Tell Your Friends About Our Show!