Tanner's Neighborhood Bar & Grill is now owned and operated by a new partnership between Alanna Owen and Joey Clampit. They join us today on Hot Springs Village Inside Out.
Alanna and her husband, Daniel, own and operate Melinda's Café & Coffee. Joey is the owner/operator of Clampit's Country Kitchen & Meat Market. They've joined forces to now operate Tanner's, with Alanna taking responsibility for "the front of the house" (the dining room) and Joey running "the back of the house" (the kitchen). We think you'll quickly see how powerful this team is — and how powerful they're going to be moving forward.
Podcast: Play in new window | Download (Duration: 20:45 — 19.0MB)
Subscribe: Apple Podcasts | Google Podcasts | Spotify | Amazon Music | Android | iHeartRadio | RSS | More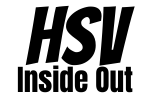 • Join Our Free Email Newsletter
• Subscribe To The Podcast Anyway You Want
• Subscribe To Our YouTube Channel (click that bell icon, too)
• Join Our Facebook Group
• Tell Your Friends About Our Show!