Correction: The POA dues are NOT included in the THA dues. You'll hear/see us say they are included. We apologize for the confusion. 
The Hot Springs Village Townhome Association (THA) is different from the Property Owners Association (POA). Both were established by Cooper Development at the advent of Hot Springs Village. As we recorded today's show, there are 19 subdivisions and 928 homes in the THA. Visit the THA website to learn more.
Happy 41st birthday to Ryan Cantrell, my son – born August 17, 1980. He owns a DFW company – TruVision Property Inspections. In Texas, it's a licensed profession and he's a professional. In every sense of the word. He's also fast becoming a TikTok star. 😉  (dad couldn't be more proud)
Podcast: Play in new window | Download (Duration: 29:22 — 26.9MB)
Subscribe: Apple Podcasts | Google Podcasts | Spotify | Amazon Music | Android | iHeartRadio | RSS | More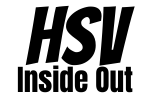 • Join Our Free Email Newsletter
• Subscribe To The Podcast Anyway You Want
• Subscribe To Our YouTube Channel (click that bell icon, too)
• Join Our Facebook Group
• Tell Your Friends About Our Show!