NOTE: The audio version contains a recorded preface, but the video version does not. So if you want to hear me talk about the stuff in the notes below, listen to the audio by clicking that PLAY button at the bottom of this post. Thanks!   -Randy
Rhonda and I arrived inside Hot Springs Village late Sunday afternoon, October 3, 2021. It was our first visit since Dennis and I started this show. Starting Monday the trip was a whirlwind – the good kind. First thing Monday we went to visit Melinda's Café & Coffee where Alanna Owen immediately spotted me. It was great to see her and visit a bit in person. We also enjoyed the breakfast tacos and drinks. Any visit to Hot Springs Village should include a visit to Melinda's, a solid way to start the day.
Walking is my second favorite thing to do in the Village. The first is to just sit, watch and listen! Hard to beat it. So after breakfast, we walked. And walked some more. Then it was off to Clampit's Country Kitchen where I had hoped to meet Alanna's partner in Tanners Neighborhood Bar & Grille, Joey Clampit. Unfortunately, Joey was out of town but I left an HSV Inside Out business card to prove to Joey we didn't overlook him. Oh, and I did enjoy the Big Boy Sammich (a mountain of meat on a big bun). Delicious!
More walking. You can't indulge in a Big Boy Sammich and just sit around. Well, you can, but I didn't want to sleep all afternoon.
Tuesday was filled with meeting folks we'd met online and some we'd only heard about. It began with a visit to KVRE. I'm a sucker for radio stations, always have been. Meeting Alice and Tom and Scotty Mack. Well, it's hard to surpass that. Scotty and I talked equipment, microphones and he flattered me with how good I sound on our podcast. I told him it was pure talent. 😉 He's another person – like practically everybody I met on this trip – I could spend hours talking with. Rhonda enjoyed quilting and sewing talk with some of the ladies there, too – so she got her "fix" in while Scotty and I talked gear. Scraps seemed to love that visit more than anybody. Dennis and the KVRE team have spoiled him something fierce. It was great fun.
we enjoyed lunch at Lakeside xPlore. Mr. Greg Jones, the owner of the xPlore family of dining establishments, met us and enjoyed a brief visit before he had to get back to work. Yes, people, Greg Jones is a working entrepreneur. And we're big fans!
Joining us for lunch was Mike Varney (he's scheduled to make an appearance here on our show later this month). Mike and his wife, Jolene (she wasn't there as they live in McKinney, Texas most of the time) are the proud owners of 61 Resplandor Way. You'll want to hear Mike's story. A year ago he and his wife had never heard of Hot Springs Village. Now, they've made a major investment in the Village. We promise more photos of this magnificent property later. These photos are attributed to Realtor.com. You should know that "resplandor" is Spanish for "radiance."
Jennifer Allen, a previous guest (and she'll make a longer appearance on an upcoming show), also joined us for lunch. Jennifer is the owner of the Hot Springs Village Voice newspaper. To keep updated on all the happenings in and around the Village you must make the Voice part of your news diet.
I won't bore you with the countless destinations we traipsed to thanks to the suggestions of my co-host, Dennis. I can't even remember all the spots we oogled. And we didn't come close to hitting even 25% of them. We did, however, spend the better part of Tuesday, into Tuesday night with Mike Varney looking at his properties. We ended the night sitting on the back deck of 61 Resplandor Way enjoying the conversation and the surrounding. Mike was such a gracious host allowing us to see the remarkable places he and Jolene have purchased. He has fallen in love with Hot Springs Village just like I did. I'm only a few years ahead of him in discovering the place, but he's way ahead of me in that they've already found a home they hope to enjoy for years to come. Color me green!
Wednesday was a hi-light day, made special thanks to the generosity and initiative of Mr. and Mrs. Dennis Simpson who graciously hosted a "meetup" at the Beehive Neighborhood Hangout. Dennis sent out a very informal invitation – a sort of "would you be interested?" kind of a thing – to some of the guests we've had on our show. Expecting we'd be a small party off in some corner, imagine our happy surprise when we kept pushing tables together and wound up with about 30 people. Erin Kelly (an upcoming guest with phenomenal energy and spark) and her family were there. Erin is well-known in the Village as the frontline person for Dr. Moore, Village Chiropractic.
A longtime business associate of Dennis, and one terrific resource about the Village, was there, Jeff Atkins.
Greg Jones and his wife, Trisha, were there. It's always terrific when the owners of an establishment join you. I was elated they took the time to sit down and enjoy the evening with us. Be sure to check out all their fine dining establishments including Artfully Baked & Brewed and the Beehive.
Marty and Cindy Strait were there. Cindy is the manager of nightly rental for Re/Max at Hot Springs Village Houses. Also joining us were Clara Nicolosi and her husband, Mike. Clara is the owner/broker of Re/Max Hot Springs Village. Mike is a voice actor specializing in character voices for animation and video games. We were especially pleased by his appearance as a self-proclaimed "behind the scenes" kinda guy. I can relate. I could have talked microphones and voice acting with him for hours.
Gary Mouton and his wife, Debbie, joined us. They're building the first new house on Lake DeSoto in about 20 years. It's a spectacular property where construction has just begun. Gerald Ellison Construction is well underway with the project which promises to provide remarkable views of the lake. The build quality is remarkable and we're anxious to have Gary and Gerald join us in some upcoming shows to update us on the project. We promise there'll be lots of pictures and maybe even some video.
Rick Marshall was there, too. Rick specializes in lake properties inside the Village for Trademark Realty in Hot Springs Village. Rick is who introduced us to Gary and Debbie and their new home construction. If you want to keep up with what's happening with lakefront properties, be sure to subscribe to Rick's email updates.
Feelin' Groovy is Glen and Bethany Gaboury. They helped provide the musical entertainment for the evening. Gracious and talented. And Bethany tried very hard to get me up to the mic to sing. She lost! Which means the audience won. 😉
Dennis and Diana Simpson are also known as D&D Properties. They served well as our hosts for the evening and picked up the tab for the whole affair. THANKS to both of them for putting this impromptu gathering together and for providing a high-light event of our trip.
Dennis also gave away a stash of HSV Inside Out baseball caps that my wife embroidered. She's into sewing and stuff (that's the technical term for it, I think). You can find out more about what she loves to do by visiting her website, RhondaCantrell.com.
For an introvert like me – which for me, only means that my batteries get drained being around many people (I'm not bashful or socially inept) – Wednesday night was great but tiring. I told Dennis, "The difference between you and me is after tonight you'll go home jacked up and I'll go home exhausted." 😀
By Thursday we had plans to join Dennis, Jeff Atkins, and Pat Bollier, superstar real estate expert in Hot Springs Village for Re/Max, for lunch. Pat makes nearly all of us look like a bunch of underachievers! 😉 It was a terrific and insightful lunch. I enjoyed peppering her with questions about the Village, past, present, and future. She's a wealth of information and we were thankful to meet her.
Thursday afternoon I was beginning to feel my batteries run down, but that's when we headed over to Dennis' place on Lake Desoto to record today's show before jumping onto the party barge with Scraps to tour the lake, which was a wonderful experience!
Friday we hosted Dennis and Jeff for lunch at The Home Plate where we visited with Jim and Aundrea Sparks, owners of The Home Plate. The food and service are always great and the conversation wasn't half bad either. 😉
Saturday Rhonda and I were both already dreading our departure. We spent the day walking and didn't interact with too many folks other than our wonderful Airbnb hosts, Gary and Linda. They have our favorite place to stay inside Hot Springs Village. Tell them Randy and Rhonda sent you if you decide to stay with them. They have two suites on the 6th green of a golf course.
We walked. We talked. We dreamed, as we always do when we visit the Village. We're scheming and conniving as we wind our way toward a future that we hope includes spending a lot more time inside Hot Springs Village. What started out as merely a project to learn more about this place we love so much, has grown into so much more. It's become a community. The "small town" home I never really had – well, not since we moved from the town of my birth in the 3rd grade, Ada, Oklahoma.
I've spent my life in metropolitan places. I've grown up where I jokingly would tell my country friends, "I need more concrete than this." It's just what a body knows because it's mostly your life experience. Roaming around in a place where your co-host is like Norm on Cheers ("where everybody knows your name") is a remarkable experience for me and Rhonda. One we've never experienced. So it seems awfully strange at this stage of our lives together – a couple for 46 years, married almost 44 – to find ourselves totally smitten with a beautiful place with such a small-town feel.
Hot Springs Village, Arkansas may not be everybody's cup of tea, but for me and Rhonda – it's pretty spectacular. Or as Dennis fondly pokes fun of me for saying, "It's pretty stinking awesome!" Thank you Hot Springs Village for the warm embrace and for making our week so spectacular. Lord willing, we'll see you again in November! Then again in December!
Be well.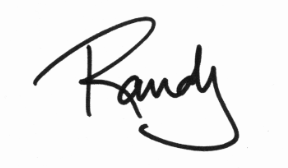 (and Rhonda)
Podcast: Play in new window | Download (Duration: 1:01:53 — 56.7MB)
Subscribe: Apple Podcasts | Google Podcasts | Spotify | Amazon Music | Android | iHeartRadio | RSS | More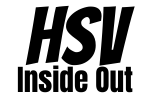 • Join Our Free Email Newsletter
• Subscribe To The Podcast Anyway You Want
• Subscribe To Our YouTube Channel (click that bell icon, too)
• Join Our Facebook Group
• Tell Your Friends About Our Show!