Chris Jones is a 33-year-old software data analytics manager who moved to Hot Springs Village, Arkansas in October 2020 because he loves it here. Chris grew up and was educated in Dallas/Ft. Worth, but he loves the beauty of Hot Springs Village and decided to leave Plano, Texas to make HSV his home. He's mere days away from getting married starting his new family life here inside the Village. Chris flipped the script from work and live in the hustle and bustle, then go visit the peace and tranquility. He and his future bride decided to work and live in the peace and tranquility knowing they can always go visit the hustle and bustle of the city.
Chris Jones is a current board member of the Property Owner's Association (POA). Bringing a perspective of a younger generation, coupled with a shared love of Hot Springs Village, Chris brings fresh insights, know-how, questions, and curiosity that can help make Hot Springs Village even greater.
Podcast: Play in new window | Download (Duration: 47:09 — 43.2MB)
Subscribe: Apple Podcasts | Google Podcasts | Spotify | Amazon Music | Android | iHeartRadio | RSS | More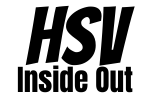 • Join Our Free Email Newsletter
• Subscribe To The Podcast Anyway You Want
• Subscribe To Our YouTube Channel (click that bell icon, too)
• Join Our Facebook Group
• Tell Your Friends About Our Show!