Depressing. Just plain depressing.
Right off the bat, we're introduced to two men. Reggie, a husband of 47 years who enjoyed staying stoned. And honestly, he may have some mental illness. Anne, his wife, respects his choices, but she disapproves. Then there's Dennis, the hustler who lives in his van while he's searching for a rich woman upon whom he can prey.
If you ever saw The Stepford Wives or Wayward Pines, then you'll better understand how this documentary struck me. It's as though all these thousands of people are, as one woman described it, "living in a bubble."
Thirty-five minutes in and I'm overcome with a strong sense of loneliness. Reggie is going online telling people who he got arrested because he had THC and some cocaine. Anne, his wife, is puzzled by his increasingly odd behavior. She's sitting down with another old man, a psychologist. She doesn't quite know what to do.
Over and over I see old people behaving foolishly. Some, hanging on for dear life, to youth, long gone.
I watch them do things I rather doubt they ever did when they were young. And I'm wondering, "If they didn't enjoy doing those things when they were young, I wonder why they do them now?" I don't know.
But I do look at my own life – and my growing older – and realize I don't even think about doing things I did or may have done when I was younger. I'm not interested in hanging onto youth, ignoring the fact that I'm now a 64-year-old man.
"Growing old gracefully." I keep thinking about what that looks like and realize it's not the same for everybody. But I've got a pretty clear vision of it for myself. And this ain't it.
There are no kids. It's a retirement community. It's gated, but the roads are public and the gates mostly serve to slow traffic down while a greeter waves at the folks who drive through.
Meanwhile, Dennis, the hustler, grows more down and out. He's 81. Wanted for an outstanding DUI. He fled the warrant and dashed off to Florida. Now he's desperate. Searching, unsuccessfully, for people who will help him out. Old friends and acquaintances seem to know Dennis is still the hustler he's always been. He confesses his goal was to die poor and admits, "Here I am. I'm poor." There's nothing worse than an old leech! I find myself battling harsh feelings against this man – this very despicable man. I wonder how many people he's taken advantage of during his lifetime. A life dedicated to lies, deceit, dishonesty, and manipulation. He's the epitome of a person devoted only to himself. Devoid of character and integrity. I rather doubt he's ever done the right thing in his life.
Lynn, the golf cart salesman, comes into the scene well into the show and we finally are introduced to a person who enjoys life. And smiles a lot. We watch him show Barbara, a Boston widow who desperately misses her home state. Lynn pulls her out of her funk without even knowing it. They laugh and cut up while playing mini-golf. It's a rare glimpse of people who are enjoying life. Up to this point, most of the scenes are sad.
I'm an hour into the show with 15 minutes remaining. And find myself depressed knowing the world is full of people – of all ages – who are still so far away from figuring it out. And about the time I'm prepared to just hit STOP, Reggie admits he's ready to stop using weed and other drugs. He's still a bizarre character who I find somewhat insufferable, but at least I feel better for Anne. She's at least no longer stuck with a man determined to stay high all the time.
Meanwhile, Lynn and Barbara attend a Parrothead event where Dennis is a fixture. Never mind that quite a few folks are making complete fools of themselves. Barbara is enjoying herself until she see's Lynn dancing with another woman. Her countenance falls immediately as she thought she might have some future with Lynn. You never get the idea that Lynn misled her, but she's lonely and looking for love.
And Dennis? Well, he's got the comfort of a longtime girlfriend who has taken him back in. You get the idea she's done this many times before. Her eyes are wide open so you don't feel sorry for her. But Dennis is feeling confined. He's laying in bed, staring up at a ceiling fan.
Barbara delivers a monologue as the show winds down. She's in a drama class. Telling a story of her childhood. And she's powerfully good.
Reflections of our lives. Life in the rearview mirror.
Aging.
Love.
Loneliness.
Companionship.
An idyllic world in a central Florida community designed to give older folks a grand experience. But the fakeness of it all left empty and sad. Sad for people who were sold the notion of living their best life surrounded by a made-up world filled with promises that could never be delivered.
A lonely woman from Massachusetts, longing for love and home, dances alone. By herself.
Fade to black.
And that's almost an hour and a half of sadness that could be enough to overtake me today on a Saturday morning in August 2021. But not quite enough because I know I'm 5 hours away and perhaps many months away from being inside Hot Springs Village, Arkansas – hopefully as a part-time resident. A place that a few – very few – ninnies are convinced is the worst run place on the planet. Mostly because they're among the most ungrateful people on the planet. I rather suspect they were miserable younger people. Now, they're just miserable old people with too much time on their hands and too little compassion in their hearts. But that's okay. I figure somewhere in the 26,000 acres that make up Hot Springs Village there's plenty enough room for me and my wife of almost 44 years, Rhonda, to enjoy the beauty, the peace, the tranquility, and friendliness of just about everybody I've ever encountered here – at least, in person!
Unlike this place in Florida, part of our motivation to have a place in HSV is to share it with five grandkids and the adults in our life who make up our tribe. Including me, there are 10 of us now. We range in ages from 6 – "Road Rash Roy" – to 64, me and Rhonda. And as we all grow older I have dreams of creating some memories inside Hot Springs Village. Will it happen? I don't know. We're working toward it. But even if it doesn't happen…we'll enjoy every visit, every hike, every Airbnb, every host, and every scenic drive and walk. And me? I'll enjoy the benefit I get in taking care of my own mental health by frequenting a place I love very much!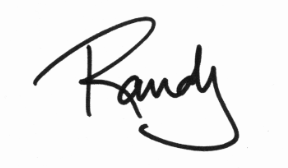 Cason Cantrell is now 6. Here, he was 2. I dubbed him "Road Rash Roy" about the time his mom shot this video. Enjoy!
Podcast: Play in new window | Download (Duration: 21:03 — 19.3MB)
Subscribe: Apple Podcasts | Google Podcasts | Spotify | Amazon Music | Android | iHeartRadio | RSS | More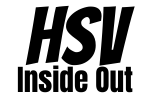 • Join Our Free Email Newsletter
• Subscribe To The Podcast Anyway You Want
• Subscribe To Our YouTube Channel (click that bell icon, too)
• Join Our Facebook Group
• Tell Your Friends About Our Show!