Check out The Computer Club of Hot Springs Village. They provide some free services that you must check out.
Today's show covers the Internet and cutting the cord (cable TV) inside Hot Springs Village, Arkansas.
What are the Internet options available inside the Village?
Suddenlink • ATT • Starlink • Verizon cell • ATT cell • Tmobile cell
How much speed and data do I need in my Internet service?
What are streaming TV services all about?
How can I figure out which streaming service I should buy?
Go here to figure things out. It's Suppose.tv. You can plug in your location and select channels you watch, then this page will configure your choices so you can do an easy comparison. The options continue to increase.
Podcast: Play in new window | Download (Duration: 40:28 — 37.1MB)
Subscribe: Apple Podcasts | Google Podcasts | Spotify | Amazon Music | Android | iHeartRadio | Stitcher | RSS | More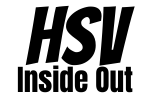 • Join Our Free Email Newsletter
• Subscribe To The Podcast Anyway You Want
• Subscribe To Our YouTube Channel (click that bell icon, too)
• Join Our Facebook Group
• Tell Your Friends About Our Show!