Gary Mouton is building the first new house on Lake DeSoto in almost 20 years. Rick Marshall is the residential real estate expert on Lake DeSoto inside Hot Springs Village, Arkansas.
Today, I'm surrounded by three men who are fully committed to lake living inside Hot Springs Village. I've never lived on a lake so I find it interesting. Warning: today's show may cause envy!
Rick has 14 years of experience as a Realtor. He's a resident on Lake DeSoto, like Dennis Simpson – and soon-to-be Gary Mouton. Rick is from the Pacific Northwest who came to Hot Springs Village via Puerto Rico. He and his wife have a serious background in ministerial work, helping others. When they moved to Hot Springs Village Rick knew he wanted to live on the water. Now, he's become known as the person with extensive knowledge of townhomes and houses on the lake.
Rick has also earned the RSPS designation, which means he's a Resort & Second-Home Property Specialist (an accreditation from the National Association of Realtors showing additional education in helping customers with investment purchases, helping people purchase a second home, and navigating the potential tax consequences.
Gary Mouton (he's from southern Louisiana…the "n" is silent) purchased his lot on Lake DeSoto almost a decade ago. During the pandemic, he and his wife moved from Olathe, Kansas to Hot Springs Village for refuse, while Gary continued his work in helping build power plants around the country. Four months before retirement from his Kansas City-based employer, Gary is now underway building the dream house for him and his wife. It looks and sounds spectacular.
Gary and his builder, Gerald Ellison, have agreed to update us during the construction. We're going to be sharing those updates with you (including some photos and video), so make sure you subscribe to our free email newsletter. Here are some pictures to help grow your envy.
Podcast: Play in new window | Download (Duration: 41:39 — 38.1MB)
Subscribe: Apple Podcasts | Google Podcasts | Spotify | Amazon Music | Android | iHeartRadio | RSS | More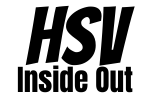 • Join Our Free Email Newsletter
• Subscribe To The Podcast Anyway You Want
• Subscribe To Our YouTube Channel (click that bell icon, too)
• Join Our Facebook Group
• Tell Your Friends About Our Show!