Today we're doing a follow-up show on short-term rentals inside Hot Springs Village, Arkansas. Our objective is to answer some of the frequently asked questions (FAQ) and dive more deeply into short-term rentals.
True confession: my first experience with Hot Springs Village was via Airbnb. It was Dennis' basement bedroom suite there on Lake DeSoto. My wife and I now frequent Hot Springs Village 4-6 times a year, typically staying one week each time. We've been able to experience lakefront accommodations, wooded secluded places, and golf course views. Airbnb has been a terrific service for our ventures into HSV.
What is a short-term rental?
Who vets the people who can rent?
What protections are in place for the hosts and the guests?
Are short-term rental customers hellions who create problems for neighbors? (Hint: bad people can be found anywhere, at any time, but are they the norm inside the Village?)
Go to Airbnb.com or Vrbo.com to give Dennis' suggestion a go. Sign up and go through the process without actually spending the money – just to see what the process is like.
Thank you for watching and listening!
Podcast: Play in new window | Download (Duration: 44:22 — 40.6MB)
Subscribe: Apple Podcasts | Google Podcasts | Spotify | Amazon Music | Android | iHeartRadio | RSS | More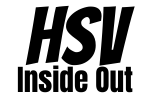 • Join Our Free Email Newsletter
• Subscribe To The Podcast Anyway You Want
• Subscribe To Our YouTube Channel (click that bell icon, too)
• Join Our Facebook Group
• Tell Your Friends About Our Show!