Randy, Jeff, and I dive into the murky waters of reserved properties. As a unique gated community, run by a POA (that is a non-profit corporation) Hot Springs Village is different from cities or towns. Hot Springs Village isn't a municipality. HSV is 26,000 acres of awesome that requires a little more explanation.
For purposes of this Podcast reserved property is property that hasn't been designated as Residential or Commercial property by the developer, which is not the POA, but a private corporation that started the Village. These properties technically aren't yet part of the Village. The lots may or may not become part of the Village, at the discretion of the buyer.
We hope you find today's discussion about the ins and out's of reserved property inside HSV educational. Thanks for joining us.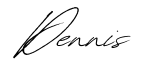 Podcast: Play in new window | Download (Duration: 28:30 — 26.1MB)
Subscribe: Apple Podcasts | Google Podcasts | Spotify | Amazon Music | Android | iHeartRadio | Stitcher | RSS | More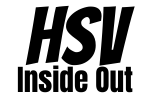 • Join Our Free Email Newsletter
• Subscribe To The Podcast Anyway You Want
• Subscribe To Our YouTube Channel (click that bell icon, too)
• Join Our Facebook Group
• Tell Your Friends About Our Show!