When my wife and I first visited Hot Springs Village and stayed in Dennis' guest suite on Lake DeSoto, one of the first questions we asked was, "How are the winters here?" The answer surprised us. Dennis told us that it doesn't often snow inside HSV. Yes, it happens. But less often than not.
As summer winds down and fall approaches, it seemed right for me to ask Dennis about the seasons inside Hot Springs Village. We're biased though…because we think the place is gorgeous every season.
Podcast: Play in new window | Download (Duration: 21:56 — 20.1MB)
Subscribe: Apple Podcasts | Google Podcasts | Spotify | Amazon Music | Android | iHeartRadio | RSS | More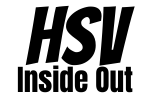 • Join Our Free Email Newsletter
• Subscribe To The Podcast Anyway You Want
• Subscribe To Our YouTube Channel (click that bell icon, too)
• Join Our Facebook Group
• Tell Your Friends About Our Show!