Donna Winchell is a neighbor to Dennis Simpson on Lake DeSoto. She's a former English professor at Clemson University in South Carolina. Her PhD elevates the IQ on the street. 😉
A longtime dog person, Donna now devotes her retired life (in part) to fostering shelter dogs for Rescue Road.
What is Rescue Road?  Our mission is to redirect happy, healthy, adoptable dogs in high-kill shelters into other networks to find their forever families. Through our team of volunteers and foster families in Arkansas, we send dogs north to New England!
If you're interested in helping the cause click here to learn how you can help out the good work being done by Rescue Road. Here are some pics supplied by Donna.
Also mentioned in today's show:
Podcast: Play in new window | Download (Duration: 32:49 — 30.0MB)
Subscribe: Apple Podcasts | Google Podcasts | Spotify | Amazon Music | Android | iHeartRadio | Stitcher | RSS | More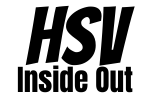 • Join Our Free Email Newsletter
• Subscribe To The Podcast Anyway You Want
• Subscribe To Our YouTube Channel (click that bell icon, too)
• Join Our Facebook Group
• Tell Your Friends About Our Show!