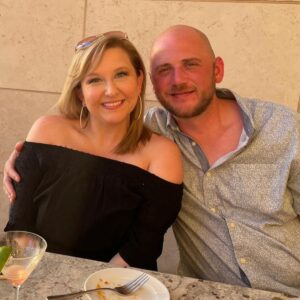 Alanna Owen (pictured with husband, Daniel, co-owner of Melinda's) is our guest today. She grew up in and around restaurants. From Waco, Texas to Hot Springs Village, Arkansas, Alanna is another successful entrepreneur who brought her expertise to become owner/operator of Melinda's Café & Coffee.
We'll warn you. When you visit their website and see the pictures, you're going to start salivating. Located just outside the West Gate of the Village (3901 Hwy 7 North, Hot Springs Village AR 71909), Melinda's specializes in artisan coffee and gourmet café cuisine.  Visit Melinda's for breakfast, lunch, or a snack. They also have a thriving catering business — and they also have a Friday night takeout (check it out here). I'm craving the meatloaf. 😉
Enjoy our conversation with Alanna.
Podcast: Play in new window | Download (Duration: 31:41 — 29.0MB)
Subscribe: Apple Podcasts | Google Podcasts | Spotify | Amazon Music | Android | iHeartRadio | RSS | More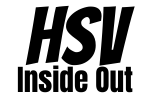 • Join Our Free Email Newsletter
• Subscribe To The Podcast Anyway You Want
• Subscribe To Our YouTube Channel (click that bell icon, too)
• Join Our Facebook Group
• Tell Your Friends About Our Show!