It's a universal refrain among people who found Hot Springs Village and moved here. "We visited and fell in love with the place."
People from Iowa, Nebraska, Minnesota, New York, California, Texas, Florida, Chicago and any where else all saying the same thing, "We love it here."
Here's my context. Since 1990 I've lived in the Dallas/Ft. Worth metro area, a place quickly approaching 8 million people. In the last couple of years DFW has grown 3 times faster than the average of America's 50 most populated cities. The 2022 Census named DFW as the fastest growing metro area in the country. Since we arrived the population has almost doubled. Doubled!
I married a girl from DFW so when we moved here in 1990 she was coming home. But it was hardly the same place she left back in the late 70's when we were married.
Coming from the OKC metro area – another large, spread out place – you'd think the adjustment would have been easy, but it wasn't. The size difference between the two cities was monumental.
The interesting thing is how infrequently I'd hear people express how much they loved either place – OKC or DFW. Mostly, conversations would begin with a focus on what they didn't like, or things they even hated. Sure, folks loved the shopping, the restaurants, the concerts, the sporting events, the museums, the zoos and whatever other cultural attractions appealed to them. But that was then, and this is now.
All across America, Amazon took care of in-person shopping. Buying online has made shopping malls obsolete.
DFW is a place where people love to dine out. Restaurants come and go with intense frequency. Those who make it can make it big. Those who don't, go broke quickly. Even legacy restaurants that have been around for many decades have been forced to close due to their inability to hire good help.
Over time – and it happens sooner than later after people move – the newness of the area attractions dulls. How often do you visit Six Flags or the zoo? Hardly a valid reason to move to a place, but a nice thing to have nearby.
People moving to DFW do so first and foremost for the income opportunities. Mostly, you run into folks who snagged a better career opportunity. It's historically been THE draw of the big city. Lots of people. Lots of businesses. Lots of career opportunities. Lots of everything else that goes with that – night life, dining, entertainment and cultural attractions.
We think – and we're right, to a point – that the Pandemic changed everything. We heard of people fleeing cities for places that might offer a better quality of life. But from 2020 to 2022 DFW exploded with growth compared to other metro areas. So I'm unsure if there are universal truths about all this. Even so, I've personally talked with a number of people inside Hot Springs Village who made decisions to leave a metro area and get here because they would work remotely. Some have been guests on our podcast.
I admit there's something addictive about being in a place like Dallas/Ft. Worth. You feel like you're in the center of the world. New Yorkers get my vote as the top place where people feel that way. There's a sensation that it's all happening here! That energy and pace can be exhilarating and energizing. Especially when you're younger. Rhonda and I were 33 when we moved our family to DFW. True confession: a place like Hot Springs Village would not have even appeared on my radar at that age. I was grinding and climbing, filled with ambitions that a place like DFW fueled. Never mind that almost nobody says, "I love it here" even though many of us liked it very much.
Enter Hot Springs Village in 2018. Rhonda and I had turned 61. It had nothing to do with retirement or approaching that traditional retirement age. I have no plans to retire because I love what I do – coaching city government leaders and their teams (GrowGreat.com).
As the summer of 2018 approached we were planning a trip. Nothing fancy or long, just a getaway for the better part of a week. The Ozarks were among our favorite places, but that was an 8 hour drive and I didn't want to drive that far. So I set out to find some place where I could find BIG trees and topography that was very different from North Central Texas. Lots of Googling revealed some place called Hot Springs Village. At first I dismissed it because I knew of Hot Springs and that didn't check any box for me. Too touristy. I wasn't looking to escape the big city for a little town. I was looking to get out of town.
Deeper investigation revealed this place, Hot Springs Village, wasn't some suburb of Hot Springs, but it was its own place. A gated community? About 15, 000 citizens? A Property Owners Association, not a municipality? The largest gated community in the world? With 11 lakes and 8 golf courses? Never mind that I didn't do lake stuff or golf. It sounded and looked appealing so I went on Airbnb to find a place to stay.
That's when I first saw and met – briefly – Dennis Simpson. Turns out the place we booked was Dennis' basement bedroom suite on Lake DeSoto. We stayed there 3 or 4 days and walked every trail we could find. After four days we had no idea what had happened. We probably saw less than 5% of the Village and really left that trip having no clue about the place. We just knew we loved it.
For us it was ideal, not perfect. No place is. It suited us.
I grew up mostly in Louisiana so being around big trees, especially pines, is in my DNA. Check that box.
I've never lived where the terrain is mountainous and that was awesome. Check a box I didn't know needed to be checked.
I've lived almost every year of my life in cities. Hot Springs Village was just that, a Village. And it seems quaint enough to suite me. Check another box.
I don't crave living in the country. Give me acres of land and I'd have no clue what to do with it. Put me on a tractor and somebody is likely going to get hurt. Probably me. Hot Springs Village wasn't country or remote, but it was quiet and peaceful. Check a big box.
People continue to ask me to describe Hot Springs Village. Mostly, they'll ask, "Is it like living in the country?" No, I say. It's like living in a park.
For over 4 years we continued to make treks over to the Village, usually for a week at a time. During the Pandemic we made more trips than we ever had. I think we came over 4 or 5 times that year. It likely took us spending more than a month here (the cumulation of staying one week at a time) before we really had a sense of the place. Staying at a variety of Airbnb places helped us gain a true picture of the Village. Hosts were always spectacularly helpful and kind. Neighbors would see our Texas license plates and engage us. "Where in Texas are you guys from?" (if they were from a northern state) "Where in Texas are ya'll from?" (if they were from the south)
We stayed on golf courses. We stayed on lakes. We stayed on remote interior places surrounded by woods. With each stay we fell more deeply in love with the place. We were already deeply in love with each other. Since 1975 we've been a couple. Since 1978 we've been married.
Timing is everything they say. The timing was right. For us. For the Village.
Turns out our fall trip in 2018 coincided with some personal hardships. A week before our scheduled trip to Dennis' bedroom suite we were blindsided by trouble we didn't quite seem coming. It happens. You've been there. We've all been there. We leveraged that trip not to recreate, but to gather ourselves, walk, pray, talk and figure out, "Now what?" Hot Springs Village may be special to us because that was the circumstance of our life when we first visited. It's hard to say. But it's part of our story and I'm sure it plays a factor in there somewhere.
At a time when we needed some peace and quiet as we pondered the future the Village showed up for us. And we showed up for the Village. It became our place of respite. A recharging station.
I began podcasting in 1999 (LeaningTowardWisdom.com). Quickly I had the idea of beginning a show focused on this place I loved. I didn't act on it other than making notes and paying close attention to what was happening here. That was in the fall/winter of 2019. Another year passed, more trips to the Village, and by the end of 2020 my mind was made up. Lord willing, I was going to launch a podcast shining a light on this place because I was more smitten by this place than any place I'd ever lived or visited.
By early spring of 2021 I had reached out to Dennis, somebody I didn't know except by paying attention to him online (and a less than 5 minute interaction when he was our first Airbnb host). My intuition was that I needed two qualities in a co-host. First, I needed a resident expert (expert being defined as somebody who could answer my questions; a native Arkansas guy who could help satisfy my curiosity). Second, I needed somebody more extroverted than me. I'm an introvert who looks like an extrovert. I have no interest in changing so I needed a partner who could compliment whatever I brought to the table. During our first Zoom call Dennis quickly agreed. By June 2021 we were off and running.
The podcast grew. Our community of listeners and watchers grew. Clara Nicolosi, Re/Max of Hot Springs Village, was our first sponsor. Her support, encouragement and admiration for our mission was crucial. If you're looking for any help with real estate inside or outside Hot Springs Village, call Clara's office at 501-922-3777 or 800-364-9007. Visit them online at HotSpringsVillageHouses.com. Clara is the unofficial Queen of the Village. She promotes the Village at every turn, support who knows how many charitable pushes and is always involved in shining a bright, positive light on this place we love. Turns out our mission with our podcast was congruent with Clara's mission. It's been a perfect partnership for Hot Springs Village Inside Out and Re/Max of Hot Springs Village.
Not long after the unofficial King of the Village began to support our show, Ike Eisenhauer State Farm. Like Clara, Ike is ridiculously community minded. He's a force behind so many charitable efforts and causes that support the growth of our community. He also happens to own and operate an award winning insurance agency. Call his office today at 501-984-4100 or find him online at IkeEisenhauer.net.
The podcast was growing and we began some very important relationships, most notably with John Paul, then Interim General Manager of the Hot Springs Village Property Owners Association. Clara and Ike was supportive in critical ways. John Paul was in grand company with his support in giving us access to his insights and to various leaders inside the POA, experts who could share their knowledge and experience with us (and our audience).
Straight away we get feedback from listeners and viewers all over America. People were learning more about a place they'd never before heard of. People were visiting for the first time. Some were buying property and houses. The feedback was – and still is – very encouraging. In my daily job of coaching leadership I define leadership in 3 ways: influence, a focus on others and doing for others what they're unable to do for themselves. Hot Springs Village Inside Out was, from the beginning, aimed at accomplishing all 3 of those things. It felt good to know were achieving the goals I most wanted to achieve.
Fast forward through lots of ups and downs – mostly ups – and we bought a piece of property overlooking Lake Lago. Gerante Way. I remember Googling "Gerante" and it meant "manager." As a lifelong business guy leading organizations it seemed fitting. We had visions of building something on our lot.
A year of decluttering a house we'd lived in for over 20 years began. It was a lovely neighborhood in DFW with big trees (by DFW standards). It was a place I honestly never thought I'd leave, but that we pre-HSV. As we prepared to sell our house, we were exhausting ourselves by purging all stuff that cluttered our lives. I told my son he should thank me because now, when we die, he won't have to do it. 😉
We missed the peak of the real estate buying frenzy that resulted in some of the most inflated real estate prices I've ever seen. But we caught the tail end of it and sold our DFW house.
Two weeks prior to closing I showed Rhonda a house on my phone, one I'd been watching. It was a new house. Now I wasn't shopping for a house, new or otherwise. I was paying attention to the pricing of new houses inside HSV so I could get an idea of what building on our lot might cost. But this house had a curb appeal to me. And a price that seemed in our wheelhouse. Rhonda had no idea I was even looking or tracking such things.
"Tell me why we shouldn't make a run at this house?" I asked her. Remember, we're going to close on selling our house in a matter of weeks.
She looked at the description and pictures and agreed we should…so after a bit more investigation, mostly getting our hands on the floorplan so we could see the layout…we made an offer that was accepted. Because we'd be cash buyers we could close quickly. I only needed to have my son, a licensed home inspector here in DFW (RyanInspects.com) give it a closer look. He'd never been to HSV so we got up early one morning and drove over where he inspected the place and gave me the thumbs up! We also surprised Dennis because I kept it a closely guarded secret from him.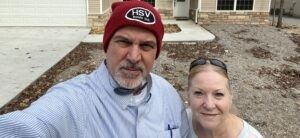 We closed on selling our DFW house on a Friday afternoon. Later that afternoon we signed a lease on an apartment in DFW in the same neck of the woods where we'd always been. A place close enough to the grandkids and family. Then we headed to HSV to close on our new house in the Lake Coronado area on Monday. It was such an awesome day, that Monday, thanks to Marla Caldwell with Advantage Title & Escrow. I can't recommend her highly enough. If you need services like that nobody is better. Call her at 501-984-4106. And Wendy Rogers was spectacular at handling many of the details. As a team, I can't imagine a better experience. I only wish I'd had a picture taken with them on that day to memorialize the event but I was in such shock that we were actually going to own a house inside Hot Springs Village I wasn't sure it was real. Their office is right by Sonic and we stood in the parking lot to head back to DFW because it would take some time for the funds to be wired to the seller and he didn't want to give us possession of the house until the deal was funded. I completely understood, but I had a moving truck to load because we were planning to drive back to HSV to the new house – with about 95% of our possessions – the next day, Tuesday. I was exhausted just thinking about it.
Rhonda and I headed to the house to take a look at our new house. Our new home. Inside Hot Springs Village. I took a selfie or two of us standing in front of the house. It was Monday, March 6, 2023 before 11 am when we stood there in amazement that our HSV dream had become a reality. Of course, it would be weeks of exhausting work coupled with cervical neck pain and hand numbness before it would fully sink in.
From a date night in Oklahoma on July 2, 1975 when we first went out, to saying vows to each other on January 2, 1978 in Ft. Worth to standing here in front of our new future HSV home…it had been years in the making. Like most dreams, the fun is in the anticipation and planning. But enough is enough and at some point we all want to see the reality of our pursuits. Today, we laugh at how tired we look in that picture and if we had taken a selfie just a week later we gave new meaning to the term, haggard.
It was hard, but worth it.
We bought a house in Hot Springs Village because we love the Village.
We bought a house in Hot Springs Village because it fulfills so many things we've been pursuing at this stage of our lives together. Peace. Quiet. Community focused. Neighborly. Secure. Clean.
From our first visit until now we've described the feeling as a large exhale. A sense of relief and comfort.
Is it perfect here? No. No place is perfect. But it's close enough for us. In all the best ways.
As for those big city amenities…it's different, but not worse.
Dining? How many good places do you need? We don't need many. I could mention the vast number of restaurant owners who are close friends of the show. We've had a few of them on our show. They work hard. They provide great food and service. They fight the daily fight required to succeed in a difficult business. Some are inside and some are outside Hot Springs Village. And if you crave something not provided right here there's Hot Springs or Little Rock.
Entertainment? Thanks to our buddy Terry Wiley, Parks and Rec Director with the HSV POA, the Woodlands stayed booked up with shows. Want something more? Again, within an hour and you'll likely find most of whatever may be missing in the moment.
For me nothing replaces walking Cedar Creek Trail or many of the others. Nothing replaces sitting on the back porch in a rocker listening to the sounds of the evening. Or morning.
I live in an area with hi-speed Internet. Quite a few neighbors work remotely from home. My work is mostly accomplished via Zoom calls. And when necessary, my clients are mostly in the DFW area where my family (and five grandkids) reside. So for us, splitting time between HSV and DFW is as good as it gets. If it weren't for family and a few in-person clients HSV would check ALL the boxes for us and we'd never leave. I tell everybody who'll listen…HSV is the place we love, DFW has the people I most love, family. But we love the people of Hot Springs Village, too. Thankfully, we have enough love to share.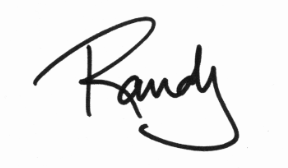 Podcast: Play in new window | Download (Duration: 37:01 — 16.9MB)
Subscribe: Apple Podcasts | Google Podcasts | Spotify | Amazon Music | Android | iHeartRadio | RSS | More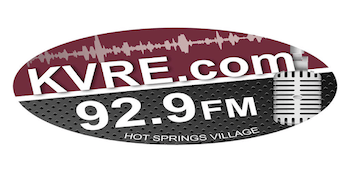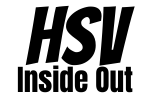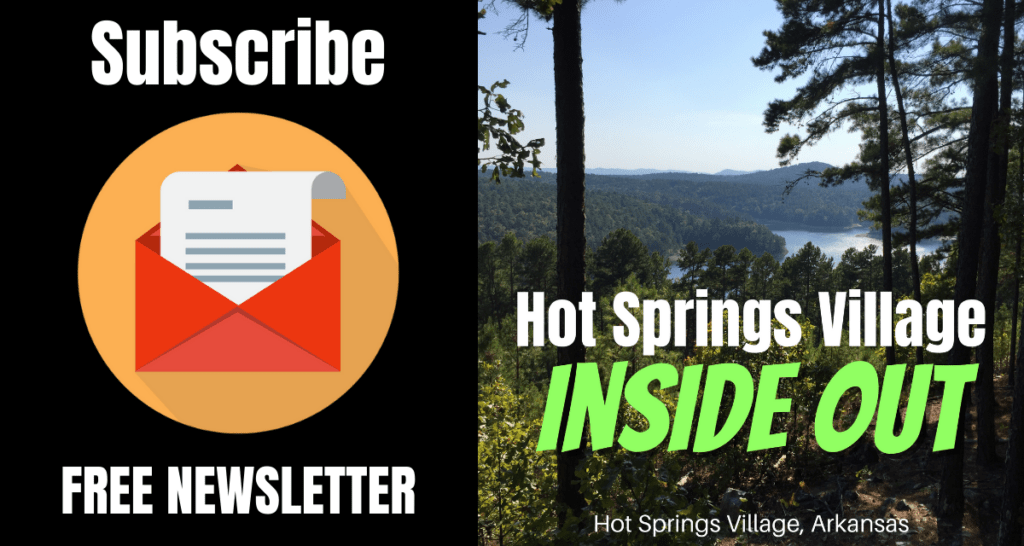 • Join Our Free Email Newsletter
• Subscribe To The Podcast Anyway You Want
• Subscribe To Our YouTube Channel (click that bell icon, too)
• Join Our Facebook Group
• Tell Your Friends About Our Show
• Support Our Sponsors
(click on the images below to visit their websites)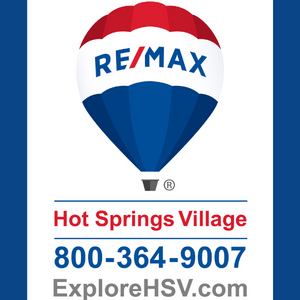 __________________________________________