Enjoy the bloopers at the beginning of today's show. We decided to leave them in as proof that we're human! 😉 Besides, Jeff and I wanted something we could rib Dennis about for a while.
NOTE: (from Jeff) " I stated, perhaps multiple times, that the greens at DeSoto and Magellan were "Zoysia." They are actually Bermuda. 
Hot Springs Village, Arkansas is known, in part, for golf. For good reason. There are 9 – count 'em – NINE golf courses inside the Village. They are, in alphabetical order:
Balboa Golf Course
Coronado Golf Course
Cortez Golf Course
DeSoto Golf Course
Diamante Country Club
Granada Golf Course
Isabella Golf Course
Magellan Golf Course
Ponce De Leon Golf Course
Visit Explore Hot Springs Village website for more information including tee times and rates.
Podcast: Play in new window | Download (Duration: 41:22 — 37.9MB)
Subscribe: Apple Podcasts | Google Podcasts | Spotify | Amazon Music | Android | iHeartRadio | RSS | More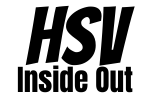 • Join Our Free Email Newsletter
• Subscribe To The Podcast Anyway You Want
• Subscribe To Our YouTube Channel (click that bell icon, too)
• Join Our Facebook Group
• Tell Your Friends About Our Show!