Clara Nicolosi, our new real estate expert guest host, joins us again today to give us an update on the state of real estate inside Hot Springs Village, Arkansas. Clara is the owner/broker of RE/MAX of Hot Springs Village.
The summer of 2021 is quickly coming to an end. It's been an exceptional year so far inside Hot Springs Village with record-setting sales prices, but there have been plenty of challenges with inventory.
We hope you'll subscribe to our YouTube channel and tell a friend.
Enjoy!
Podcast: Play in new window | Download (Duration: 16:43 — 15.3MB)
Subscribe: Apple Podcasts | Google Podcasts | Spotify | Amazon Music | Android | iHeartRadio | Stitcher | RSS | More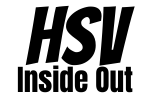 • Join Our Free Email Newsletter
• Subscribe To The Podcast Anyway You Want
• Subscribe To Our YouTube Channel (click that bell icon, too)
• Join Our Facebook Group
• Tell Your Friends About Our Show!