Mike and Jolene Varney have been together since they were kids in rural Iowa. Jolene's dad was Mike's Little League baseball coach. From the time they were 16, through both attending the University of Iowa, and both having careers in the corporate world – Mike in operations, Jolene in finance – they grew accustomed to moving about every 2 years. From Boston to London to DFW, they've "been everywhere, man." (cue the Johnny Cash song)
During their stint in Massachusetts, they began to invest in real estate, residential and commercial. To the tune of 38 properties. Then a move to DFW presented new challenges of managing properties miles away. Prior to 2020 (and the Pandemic), the couple decided it was time to liquidate their holdings in Massachusetts for someplace new – perhaps a place where they'd like to spend more time. Enter serendipity where Mike finds out about a place he'd never heard of, Hot Springs Village, Arkansas.
Armed with capital from the sale of their NE properties, the couple made a trip to Hot Springs Village to check it out. Within 2 days they had bought their first house inside the Village, a house where they hope to spend more time. It's a spectacular home. Photos courtesy of the owners, Mike and Jolene (via Realtor.com) NOTE: This property is located at 61 Resplandor Way in Hot Springs Village, and is available on a very select basis.
Mike is an avid golfer who fell in love with the Village during that first visit. The couple's love of Hot Springs Village motivated them to invest in more houses inside the Village. They're obviously bullish about the future of Hot Springs Village – and their own future inside it. They currently own 5 houses here.
Mentioned in today's show – the M Streets in Dallas, where Mike and Jolene lived during their first move to DFW. Click here to learn about the M Streets. They've moved to DFW three times, most recently to McKinney (a northern suburb of Dallas), where they currently reside most of the time.
Links to Mike and Jolene's rental homes inside Hot Springs Village (Airbnb):
Beautiful 4 BR 3 Bath Home on Isabella Golf Course
4 Bedroom Home on Granada Golf Course
Beautiful 3/2 Home in Lake Balboa Neighborhood
Podcast: Play in new window | Download (Duration: 49:03 — 44.9MB)
Subscribe: Apple Podcasts | Google Podcasts | Spotify | Amazon Music | Android | iHeartRadio | RSS | More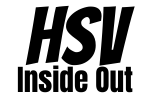 • Join Our Free Email Newsletter
• Subscribe To The Podcast Anyway You Want
• Subscribe To Our YouTube Channel (click that bell icon, too)
• Join Our Facebook Group
• Tell Your Friends About Our Show!