Lloyd Sherman joined us on his and Linda's 21st wedding anniversary – November 11th! We didn't plan that. It was pure serendipity.
Join us today as we find out how Lloyd ended up in Hot Springs Village all the way from the country of Panama. And stay until the end to hear Lloyd's answers to the "lightning round," where we find out his karaoke music of choice!
Lloyd has lived all over. Next time we plan to ask him to play and sing this song for us.
Podcast: Play in new window | Download (Duration: 30:56 — 28.3MB)
Subscribe: Apple Podcasts | Google Podcasts | Spotify | Amazon Music | Android | iHeartRadio | RSS | More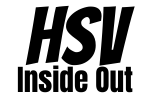 • Join Our Free Email Newsletter
• Subscribe To The Podcast Anyway You Want
• Subscribe To Our YouTube Channel (click that bell icon, too)
• Join Our Facebook Group
• Tell Your Friends About Our Show!