NOTE: None of us are attorneys. We never offer legal or financial advice. You should learn all you can, distill the facts as best you can, and draw your own conclusions. Our objective with today's show (and every show) is understanding. My curiosity – which began our podcast – continues to thrive as I'm trying to learn the vast differences between an incorporated municipality and a property owners' association.  -Randy
Joining us today is 3-time POA Board Member Jeff Atkins. On October 20, 2021, Jeff addressed the POA Board of Directors meeting with concerns about the legality of the newly approved "buy-in" fee. Video of the proceedings is on YouTube. You'll catch Jeff's appearance around the 1 hour, 55-minute mark.
The Hot Springs Village Voice penned an article about Jeff's appearance with the headline, Former Director Decries Deed Transfer Fee Rise.
Fees, based on our understanding of the declarations of Hot Springs Village, must be "reasonable." What's reasonable? Deed transfers were once done at no charge. In time, an $8 fee was assigned to all deed transfers. Over time they continued to rise where deed transfers will now incur a $150 fee. Reasonable? Unreasonable?
Podcast: Play in new window | Download (Duration: 45:02 — 41.2MB)
Subscribe: Apple Podcasts | Google Podcasts | Spotify | Amazon Music | Android | iHeartRadio | RSS | More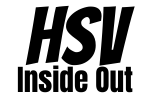 • Join Our Free Email Newsletter
• Subscribe To The Podcast Anyway You Want
• Subscribe To Our YouTube Channel (click that bell icon, too)
• Join Our Facebook Group
• Tell Your Friends About Our Show!