Who are WE?
We are Randy Cantrell and Dennis Simpson. But that doesn't tell you very much so let's give this project – and ourselves – some context to help you better understand.
Dennis and I are cohorts on this project, but I confess that I'm the pilot. Only because I had the idea and urge. Dennis is the co-pilot instead of the pilot only because I recruited him. He is, quite literally, the resident expert here. That doesn't mean he's an unwilling participant. On the contrary, he's enthusiastic and excited about this podcast. And I couldn't be happier that he accepted my invitation.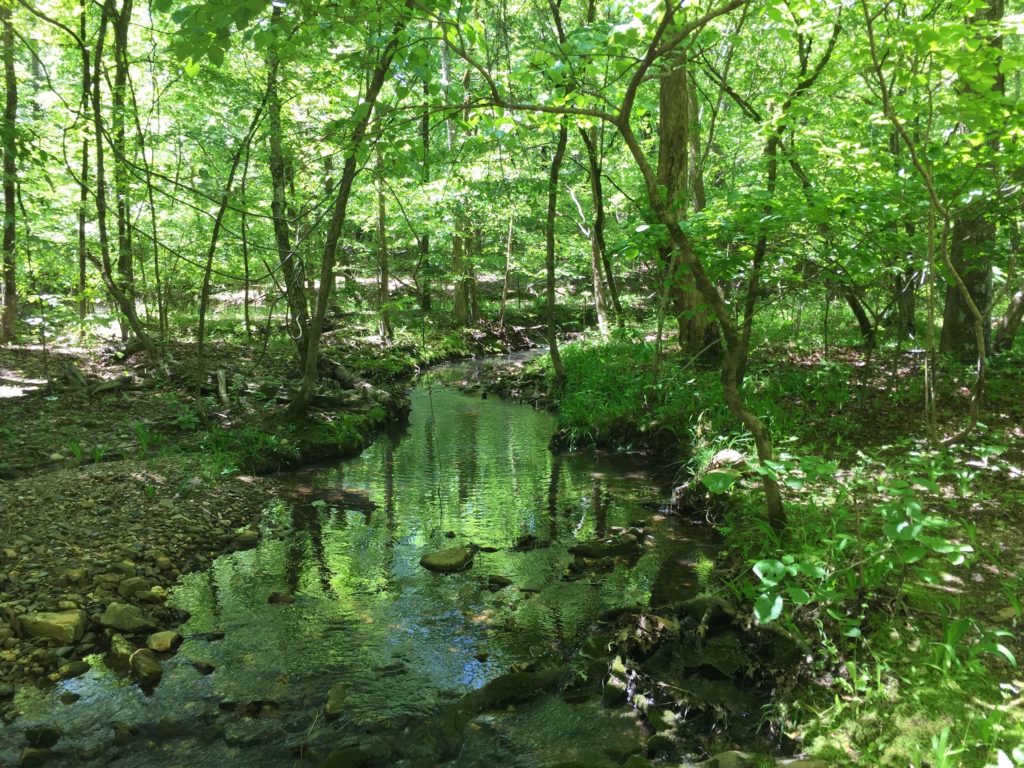 I first met Dennis in the early fall of 2018. I live full-time in Dallas/Ft. Worth with my wife of 43 years, Rhonda. We were looking for some place to get away to for a few days – some place to do some walking and clear our heads. But I didn't want to drive for hours and hours. Familiar with the Ozarks, we just didn't want to drive 8 hours, but we wanted that kind of feel. I can't remember how I stumbled onto it, but I found a place on Airbnb. The Superhost was one Dennis Simpson. I had never heard of Hot Springs Village, Arkansas or Dennis Simpson, but I booked it and we made the comfortable 5-hour drive over from DFW.
Dennis was as described, a Superhost. When I reported that the nightlight didn't work, he showed up with a package of about 4 nightlights – popped open the package and plugged in a brand new one. He told us about the weather inside the Village and about his technology background. I asked. He said he'd been in the Village for quite a few years and it was obvious he loved it. And that he knew a lot about the area. After 3-4 days we headed back home, thankful to have discovered a place we never knew existed.
It would be over 2-1/2 years before I'd communicate with him again when I asked him to consider joining me to do this show. During the intervening years, I learned that Dennis had a few professional irons in the fire. And I saw him on some online video shows, heard him appear on a local radio show every now and again and watched him record some selfie videos telling folks about the area. I knew he wasn't camera or microphone shy, which is good when you're looking for a co-host of a podcast. I also knew myself well enough to know we could likely get along and have that come through to the audience. An important component of any podcasting success. It helps when the audience doesn't hate you! 😉
Hot Springs Village, Arkansas kept calling for us to return. Again. And again. And again. From the first visit, it became our "go-to" place. So much so, friends began to ask, "Are you guys gonna move over there?" Truth is, the people I love the most are in Texas. That includes 5 grandkids. We all live within minutes of each other. So, there are no plans to ever leave these people. But the place we love the most is Hot Springs Village.
The best way I can describe it to people is – it's like a big exhale! Being inside the Village puts me (and my wife) in a mental state that we both find very healthy. And helpful. We love the psychology of the place.
During the Pandemic of 2020 (and beyond) the political landscape was – well, interesting. Disruptive. Sometimes destructive. When I witnessed all the upheaval spread to every corner of the world, including the place I loved – Hot Springs Village – then I knew immediately what I wanted to do. A podcast. I was podcasting before it was called "podcasting." For more than 20 years I've been recording – I often prefer to think of it as "documenting" – audio ideas, thoughts, experiences, and insights. It seemed the ideal medium to help shine a bright light on one of the greatest places on the planet!
Politics is just one of the many topics for which I have little to no interest. But I'm very interested in learning more about Hot Springs Village, Arkansas – both inside the Village and outside the Village. All the cool places within a day's drive. And the places within the state from which Hot Springs Village can serve as ground zero – the starting and returning spot.
My drive was, in a word, curiosity. I was curious about the many things I had yet to learn about this beautiful place. And the surrounding areas.
Enter Dennis Simpson, a native of the state and a long-time resident of Hot Springs Village who seemed to know as much or more about the place than any I was aware of. So I fired off a cold email message. I had to remind Dennis that a few years prior I had rented his guest suite (I'm sure he had no idea who I was). I explained what I was thinking and why I was fired up to start this podcast.
For weeks – almost a month – I heard nothing. Crickets!
I thought, "Well, so much for getting him." Then he pinged me. Out of the blue.
It took another few weeks before I could wrangle him onto a Zoom video call. Turns out he didn't really know what I was looking to do. I don't know if that was due to my inability to communicate or his inability to focus on my communication. Let's blame us both – 'cause that's kinda how partnerships work. We'll share the blame.
He was excited and almost immediately said, "Yes, let's do this." In the following weeks, we (okay, I) ironed out – and outlined – the details. 😉 Our joint excitement increased. We were insistent on a few things.
One, Hot Springs Village, Arkansas must be the star of the show. This isn't about us, but it's about this place we both – and hopefully that includes YOU – love.
Two, we named it Hot Springs Village Inside Out because we also know there are some terrific places outside the Village. Places we should all know more about.
Three, we're not political or news commentators. Nor do we want to be. Might there be newsworthy things we talk about? Of course, but if you're expecting us to chime in on whatever political wrangling is happening inside or outside the Village, then you're going to be sorely disappointed. Dennis and I are just two guys who love this place. And one of us is fortunate enough to live here full-time. Right now, I'm relegated to being a visitor as often as possible. But I have serious aspirations to have a place here one day. And I'll share that part of the journey with you as we move forward. Just remember that first point – it's not about me, or Dennis. It's about Hot Springs Village, Arkansas!
Dennis is a business guy who lives and works here. From his technology work to his short-term rental business to his lot-selling business…he's a man who enjoys having a few irons in the fire. Most importantly, for our show, he's literally a resident expert who can answer the many questions I've got. What you're mostly going to hear is a journey. A quest to learn as much as possible about Hot Springs Village, Arkansas inside and out.
Check out Dennis' live camera of Lake Desoto, Hot Springs Village, Arkansas (click here). You can also click the image below.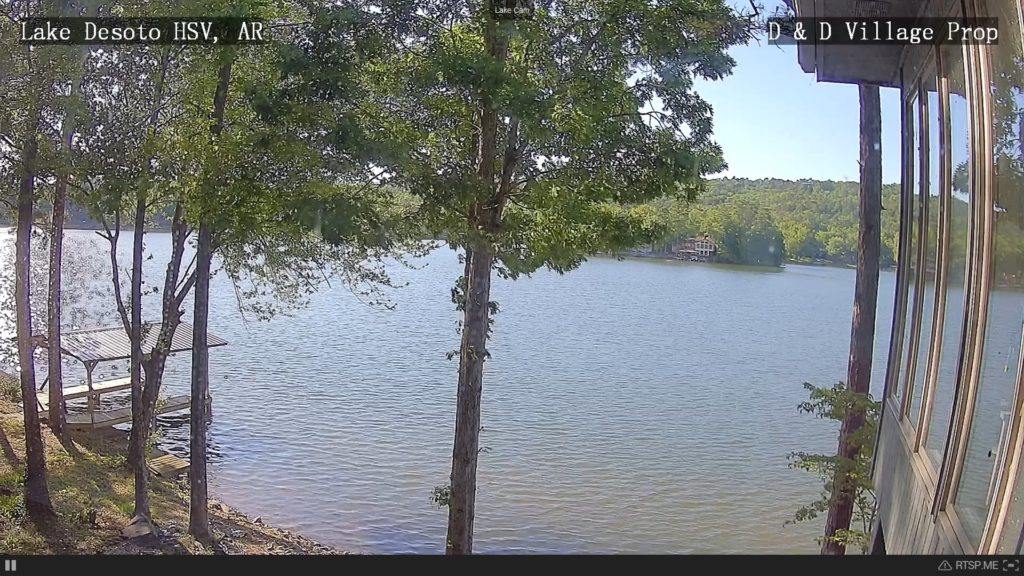 Included in the podcast are going to be conversations about the history, the facts, the people, the places, the events, and whatever else sparks my curiosity. Dennis is going to be my guide – and yours. Together, we hope to inspire, entertain and educate you. Whether you're already a resident of HSV or you're considering it…whether you're listening in South Carolina, California, or Florida…whether you've never been here before…or you're a frequent visitor.
If you have any interest in Hot Springs Village, then we hope you'll subscribe to our email list and the podcast. You can also check out our Facebook page and join our private Facebook group. We're going to have "shine the light on a great place to live and visit" conversations. You're invited to join us.
Podcast: Play in new window | Download (Duration: 27:22 — 25.1MB)
Subscribe: Apple Podcasts | Google Podcasts | Spotify | Amazon Music | Android | iHeartRadio | RSS | More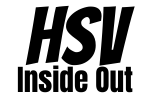 • Join Our Free Email Newsletter
• Subscribe To The Podcast Anyway You Want
• Subscribe To Our YouTube Channel (click that bell icon, too)
• Join Our Facebook Group
• Tell Your Friends About Our Show!