Feelin' Groovy is a Hot Springs Village-based live music act. Glen Gaboury and his wife Bethany met, fell in love, and in the process realized they shared a love of music.
Today, with a repertoire of over 400 songs and more than a dozen different sets (or acts), Feelin' Groovy plays in and around Hot Springs Village regularly. They're also available for private parties and other engagements. Book them today. They'll deliver high entertainment for your event.
Connect and contact them here: Facebook • ReverbNation • YouTube (let's help them hit 100 YouTube subscribers!)
You can also contact them directly by calling (501) 408-9466 or email at
Podcast: Play in new window | Download (Duration: 42:18 — 38.7MB)
Subscribe: Apple Podcasts | Google Podcasts | Spotify | Amazon Music | Android | iHeartRadio | RSS | More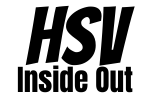 • Join Our Free Email Newsletter
• Subscribe To The Podcast Anyway You Want
• Subscribe To Our YouTube Channel (click that bell icon, too)
• Join Our Facebook Group
• Tell Your Friends About Our Show!