Paul Harvey was famous for saying, "And now you know…the rest of the story." Today, co-host Dennis Simpson shares with us the back story of how he got the attention of NPR's Planet Money podcast.
Dennis was interviewed on NPR's Planet Money show.
In 2019 Dennis sent an email to the staff of Planet Money asking the question, Are Cities Over-Rated? He was interviewed twice for over two hours. Eventually, the show was edited down to 17 minutes. Millions of faithful NPR listeners heard the show. Then All Things Considered – a top-rated NRP podcast, edited it down to about 3 minutes and broadcast it to tens of millions of listeners all over the world.
Go here to listen to the 2019 episode of Planet Money.
Do you agree that city life is overrated? Many current and hopeful residents of Hot Springs Village, Arkansas agree with Dennis' argument. Just look at the view behind him as he records this video. It's difficult to argue against life as blissful as one inside Hot Springs Village.
Podcast: Play in new window | Download (Duration: 9:32 — 8.7MB)
Subscribe: Apple Podcasts | Google Podcasts | Spotify | Amazon Music | Android | iHeartRadio | RSS | More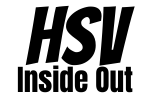 • Join Our Free Email Newsletter
• Subscribe To The Podcast Anyway You Want
• Subscribe To Our YouTube Channel (click that bell icon, too)
• Join Our Facebook Group
• Tell Your Friends About Our Show!