It began when I said, "You're not going to want to do this, but I'm going to ask anyway." I often encounter viewers and listeners of our podcast – it's a great feeling and we appreciate your time and attention – and folks want to know more about us and the Village. We started this show to talk about all the cool things inside and outside Hot Springs Village. Today, I turn the tables and ask Randy to share with us some details about who he is. I hope you enjoy the conversation.
Podcast: Play in new window | Download (Duration: 43:22 — 39.7MB)
Subscribe: Apple Podcasts | Google Podcasts | Spotify | Amazon Music | Android | iHeartRadio | RSS | More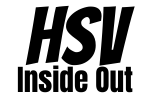 • Join Our Free Email Newsletter
• Subscribe To The Podcast Anyway You Want
• Subscribe To Our YouTube Channel (click that bell icon, too)
• Join Our Facebook Group
• Tell Your Friends About Our Show!