You know him. You love him. Tracy Simpson is on KVRE in the mornings from 6-10 am. He joins us today as we talk about how serendipity provided an opportunity to jump on the campus radio station in Austin at the University Of Texas. From Austin to Little Rock to Dallas to Los Angeles, Tracy has worked in radio/tv broadcasting and voice acting, but along the way, he's ventured into business, too – including the water business with Willie Nelson.
Tracy's love of family compelled him to return to his roots in Hot Springs, which led him to KVRE in Hot Springs Village. Family is important. And fun.
We had fun talking with Tracy and hope you have fun watching or listening to our conversation.
Podcast: Play in new window | Download (Duration: 40:35 — 37.2MB)
Subscribe: Apple Podcasts | Google Podcasts | Spotify | Amazon Music | Android | iHeartRadio | RSS | More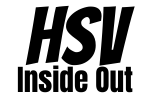 • Join Our Free Email Newsletter
• Subscribe To The Podcast Anyway You Want
• Subscribe To Our YouTube Channel (click that bell icon, too)
• Join Our Facebook Group
• Tell Your Friends About Our Show!